Forbidden Planet & Gentle Giant Launch

at our London Megastore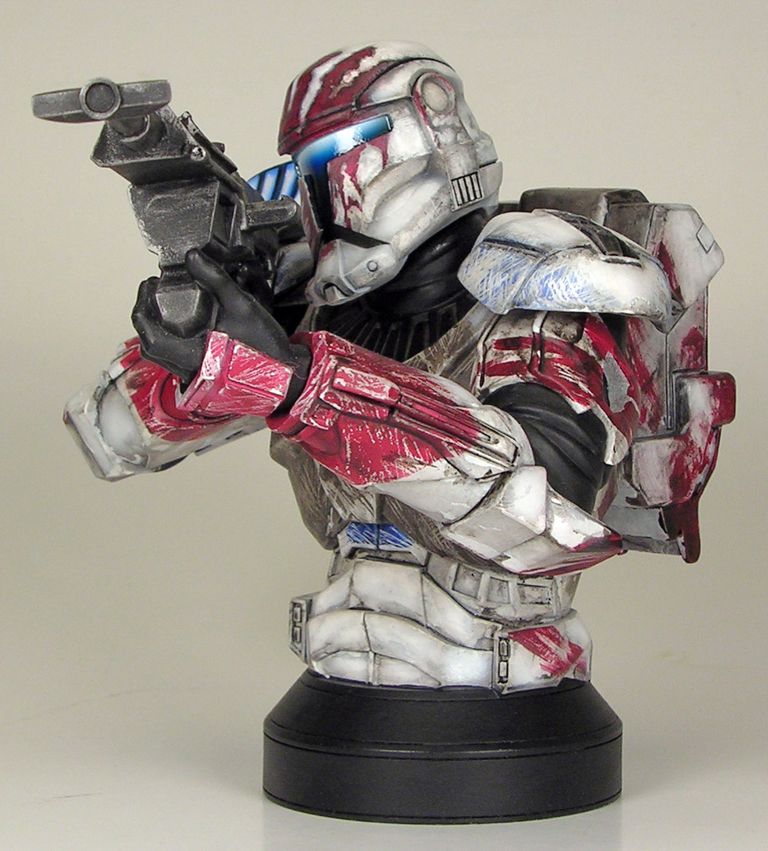 Forbidden Planet launch the Gentle Giant Republic Commandos.
Forbidden Planet are thrilled to announce their third figure from Gentle Giant as part of the World Wide Republic Commando Invasion. Over the years Gentle Giant has received many requests for the Delta Squad Clone Troopers from the Lucasarts video game Republic Commando and are granting the wishes of the fans with a world-wide launch of four stunning busts.
The four Republic Commandos will be available at four different locations across the globe, with Forbidden Planet London launching their bust 'Sev' on 30th January. However, unlike previous Gentle Giant world launches, very limited amounts of ALL of the pieces will be available on the day. You have to be there if you want to grab all four!
MEET KARL MEYER! PRIZES! 3D HEAD SCANNING!
Available on the day will be -
Sev - 650 available in the UK
Sev, also known as RC-1207 and Delta-07, was a clone commando and a sharpshooter in Delta squad during the Clone Wars. He was often referred to by his nickname of Sev, especially by his squad mates, and was well known for his sadistic sense of humor.
Boss - Only 100 to be made available in the UK
Fixer - Only 100 to be made available in the UK
Scorch - Only 100 to be made available in the UK
Plus
• Gentle Giant supremo Karl Meyer will be on hand to sign your purchases.
• Free Bust Ups [while stocks last]
• Prize draws to win Gentle Giant rarities!
And....
We will select random winners to have their features digitally 3D scanned - and one lucky customer will have their head made up as an exclusive, one off Star Wars bust!
2007 winner Lee Warcup as a Trooper.
2008 winner Kevin Lerov in Jedi style.
All Republic Commando busts are priced at £59.99 and will be available for the first time in the UK at this event.
Any limits on customer purchases will be announced at the event.